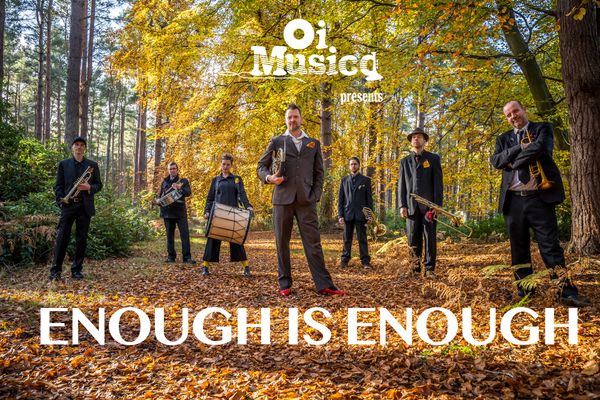 Flying out from an East Lothian wood, loads of Edinburgh kitchens, a Glasgow underpass and the banks of The Thames, some BIG new music today in collaboration with the wonders of Oi Musica & Soundhouse Choir.
This is our heartfelt, joyous, communal COP26 Music Response "Enough is Enough".
With 150+ distanced participants. And kudos to the whole mighty team! 
Wherever there's a tree that never grew: 
Let it grow. 
Wherever there's a bird that never flew: 
Let it go. 
Wherever there's a fish that never swam: 
Let it swim on up the river. 
Wherever there's a bell that never rang: 
you can ring it, ring it! 
This work is licensed under a Creative Commons 
Attribution-NonCommercial-ShareAlike 4.0 International License 2020. 
https://creativecommons.org/licenses/by-nc-sa/4.0/